How to Mine Bitcoin Private (BTCP) ?
September 12, 2019 by admin
466
How to Mine 
Bitcoin Private
Bitcoin Private's name hints to one of its best qualities – safety. Not only is it an ASIC-resistant coin, it also uses a larger block size (2MB) and shorter block time (2m 35s), which in turn leads to higher transaction throughput. A good tip for everyone looking to start mining Bitcoin Private (BTCP) and make a profit – get your hands on a few GPUs and join a pool for utmost earnings. Here's everything you need to consider to mine BTCP:
Pick out the best hardware for the job
Choose the right mining pool
Configure your hardware and software
Why to mine Bitcoin Private
For starters, let's explore why you should be interested in the fact that BTCP is a combined fork. By merging the positive qualities of both Bitcoin and Zclassic, it has become a unique coin with extensive security. It adopts ZCL's Equihash algorithm and its zk-snarks, which is one of the best privacy technologies out there. Being based on same hashing function, makes it mineable with both CPUs and GPU cards. Safe, stable and a merged upgrade of two titans in the crypto world are the answers to the "Why" aspect of this article.
Best Way to Mine Bitcoin Private
We previously mentioned that BTCP can be mined with both CPUs and GPUs. The best way however, is using the latter. Basically, you can choose between AMD and Nvidia models, but we recommend the second option, as the one which is going to bring you the most earnings. We'll cover specific models and our recommendations in the dedicated hardware section of this article.
In addition, there's one more thing that you should skip out on. To maximize your potential earnings, we recommend you join a pool. When mining with others, you earn rewards more frequently. Despite splitting them with other participants, it's more efficient in the long run.
What do You Need to Start Mining Bitcoin Private?
While the right choice of mining hardware is critical when aiming to establish a successful Bitcoin Private mining operation, there are additional factors to consider. One of them is having a reliable internet connection, as even the best device in the world is worthless, when you're not online. Further to that, you would need to create a wallet that would hold your coins and allow you to exchange and/or transfer them. To summarize:
Adequate choice of hardware – GPUs in the case of BTCP
Reliable internet connection for 24/7 access to the blockchain;
Internet Connection with 1MB/s Bandwidth
Proper wallet choice – we recommend using the official one;
What Else to Consider Before Start mining
Setting up your Bitcoin Private mining operation requires some careful planning. Power of all the hardware is a crucial factor. Calculate the total consumption draw of all the devices you plan to launch and make sure your power grid can handle the load.
Noise isn't such a pressing issue as it is with ASICs, but depending on the number of video cards, you might experience some tropical temperatures. Proper ventilation and perhaps an AC installation are always a good idea. Follow the link (Ventilation, cooling decisions and noise solutions) and learn all there is to know about successfully combating these issues. Our team of experts have shared their experience and provide you with sound advice.
Best Hardware to buy for Bitcoin Private Mining
In our previous paragraphs, we recommended Nvidia GPUs as the most profitable Bitcoin Private mining hardware choice. So, let's take a look at our suggestions to find the one, which corresponds best to your expectations.
Recommended Bitcoin Private GPU Mining Hardware
Nvidia GTX 1080ti
Our choice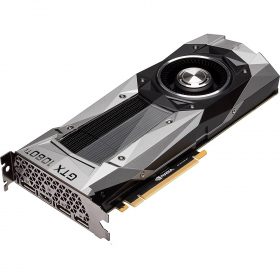 Nvidia GTX 1080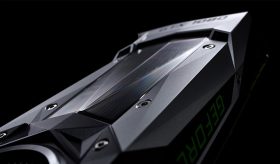 Nvidia GTX 1070ti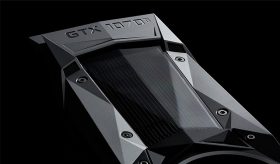 Now you're able to make an informed decision. Keep reading to acquire the knowledge of how to setup your mining software.
Setup Hardware and Software / Configuration
01. Choose your mining software

We recommend mining Bitcoin Private (using Equihash algorithm) with EWBF's CUDA or Claymore software.

02. Choose a wallet

Before you start mining, you need a wallet. Hopefully, you've already installed the official one. If not, do that first and continue with the next step.

You can also visit our dedicated page for wallets for help with choosing an alternative, if you wish to.

03. Connect to mining pool

As previously mentioned, we strongly recommend joining a Bitcoin Private mining pool. For now, we would like to give you some examples of the top pools available for BTCP mining:

If you're interested in learning more about the different pools and the type of rewards employed, you can do so in our dedicated Mining pool review website.

Here is an example configuration of EWBF miner connected to ZHash.pro:

miner –server eu1.zhash.pro –port 4057 –user YourWalletAddress.rigname –pass x

04. Run process

The red arrow shows the GPU is detected.

05. Put the mining software in Windows on the auto startup

Drop a shortcut to the .exe file in your system startup folder if you'd like to auto-start when Windows boots up. You can find the system startup folder in Windows 10 by going to: Start > Run and entering 'shell:startup'.

After the hardware is up and running, you can think about an optimization. You can view our detailed setup guide in the hardware optimization section.
Bitcoin Private Cloud Mining
Choosing cloud mining as an option to earn Bitcoin Private can prove to be very beneficial for you. It offers the opportunity to skip most steps when speaking of software configuration, hardware choice, electricity bills and any other related details. You're about to miss all the fun, but you can sign a contract with a mining provider, who's going to run the entire process for you and in return for a monthly fee. You're going to use his resources and capacity, but he's also going to make certain decisions for you, depending on the nature of your contract.
There are many providers, but we recommend the NiceHash and MiningRigsRental as verified and profitable contractors. If you would like to learn in detail about the pros and cons of cloud mining, take a look at our specialized article.
Bitcoin Private Mining Calculator
By using our own Bitcoin Private mining calculator, you have the opportunity to calculate an estimate on your potential earnings. You'll have a rough overview of how much you're able to profit, according to the current market status and respectively, make an informed decision if this is really your coin of choice.
You will be required to fill some of fields, such as – hash rate, power consumption, price per kilowatt/hour of electricity, hardware investment (if you're on cloud mining, you should enter the contract's fee). Also add your pool specifics – dev fee + mining pool fee, and the BTCP mining calculator is going to advise you of your estimated reward. You can review the information per hour, day, week, month and year.
Disclaimer: Do keep in mind that all values provided in our calculator are estimates, based on the specific point in time of your calculation. As network difficulty, coin price and other factors change constantly, we cannot guarantee your earnings in the future.
Bitcoin Private Mining Calculator
FAQ
What exchanges currently support Bitcoin Private?
TradeSatoshi.com / Nanex / Octaex / Exrates / BarterDEX / Sistemkoin / HitBTC / Tradeogre
Does Bitcoin Private have replay protection?
Yes, it has two-way replay protection.
Can I mine BTCP with raspberry pi?
It is possible, but it's not recommended. It's just not worth it.
Can I mine BTCP with my iPhone?
Yes, there is such a possibility which we don't recommend – you risk overheating or damaging your phone.
Is it legal?
Same as for any other cryptocurrency, the Bitcoin Private coin can be mined almost everywhere in the world, except Algeria, Bolivia, Ecuador, Bangladesh, Nepal and Macedonia. There are also some countries, which don't accept cryptocurrencies as a payment tool and they are Vietnam, Indonesia and Thailand.
About Bitcoin Private
Bitcoin Private (BTCP) uses a larger block size (2MB) and a shorter block time (2m 35s) which results in a higher transaction throughput compared to either Bitcoin or Zclassic. It's an ASIC-resistant PoW coin. The total supply of coins is the same as Bitcoin (21m) and the BTCP mining difficulty levels adjust by every block. The storage required by the blockchain is reduced from 157GB to only 10GB (at launch).
This cryptocurrency is an open-sourced codebase, which is public for viewing and verification by anyone. Bitcoin Private is a coin developed and maintained by a diverse community. All team members collaborate to achieve the project's success. The currency's vision of financial freedom is fast, low-cost, decentralized and with private transactions. It has also many commercial applications, allowing global transfers and purchases in local stores.
Bitcoi Private Team
Bitcoin Private's backbone is the community of the project. It has over 200 contributors and 20 engineers. The team consist of many developers, cloud engineers, designers and partners. There are also employees responsible for recruitment, management, consulting, operations and strategies.
Bitcoin Private hashing algorithm
The Equihash mining algorithm performs as a Proof-of-Work consensus, which prevents miners from influencing the blockchain development by manipulating the market via mining large amounts of cryptocurrencies. It's a GPU-friendly algorithm, which implements two transaction systems – transparent and shielded. The first type operates on the same principle as Bitcoin – transparently storing on the blockchain. The second ones encrypt the details in a special section of the block, called JoinSplit, which is verifiable but indecipherable to third-party observers. The blockchain's integrity is kept by the zero-knowledge that runs a series of computations, showing the input values sum to the output ones for each transfer. The private spending keys are linked to a signature over the transaction in such a way, which can not be modified by someone who doesn't know the private key. All these features make the system strong against attacks.